Published on: 12/13/2017
Ed Slott Forward for Retirement Survival Guide
If you haven't done it yet, check out and download our Retirement Survival Guide – Just Updated for 2017.If you need more encouragement, see what Ed Slot said about the Guide in the forward below.
If you want to hear more about what is in the Retirement Survival Guide, check out a recent STA Money Hour where Scott Bishop walked though how to use this tool to help guide you through retirement planning decisions.
If you are not familiar with Ed Sott of Ed Slott and Company, LLC,  he was named "The Best" source for IRA advice by the Wall Street Journal and is a nationally recognized professional speaker and has starred in several nationally aired public television specials including the most recent "Ed Slott's Retirement Road Map" (2017). Mr. Slott created The Elite IRA Advisor Group™, of which Scott Bishop is a member, which were developed specifically to help financial professionals earn recognition as leaders in the IRA.
If you missed it, you can also listen to a replay of my INTERVIEW on the STA Money Hour where we covered many important topics such as How to Avoid Retirement Rollover Mistakes, Tax-Free Retirement Income, Back-Door Roth IRAs, the benefits of Roth IRAs and Roth Conversions and even tax-planning and retirement income solutions like Scott's Planning for Retirement the R.I.T.E. Way®. You can follow Ed Slott on Twitter at @theslottreport or send him an question via our website.
Foreword to the Avidian Wealth Retirement Survival Guide by Ed Slott, CPA:
Retirement is a major life transition filled with new questions that need to be answered – starting with whether you are even ready to retire, both emotionally and financially.
In this easy-to-follow Retirement Survival Guide, financial and tax advisor Scott Bishop takes you through the factors you need to consider before each choice you make.
He begins with a mountain climbing analogy which shows you that the strategies you've used in saving for retirement (getting to the top of the mountain) are different than the ones you'll need going forward – in retirement.
This valuable guide highlights each of those critical issues that you have probably been wondering and even worrying about and gives you the information you need to create solutions that are best for your own situation. There are some good ideas here that you've probably never thought of.
Some of the key issues besides getting ready for retirement are how much income will you need, will you keep working, when to take Social Security for optimum benefit, health care options, financial protection and how to invest for a safe and secure retirement.
In addition and the most important to me – and you – is the tax planning. Taxes are the single biggest factor that will affect your retirement security. Scott has created the Trademarked R.I.T.E. solution (Retirement Income Taxed Efficiently®) to help you maximize your retirement income while minimizing your tax bill.
And here's an additional benefit to you as a reader of this Guide…
As a member of Ed Slott's Elite IRA Advisor Group, Scott Bishop has unique and extensive knowledge in the retirement tax planning area and shares those insights with you.
In retirement, income is the name of the game, especially guaranteed income for life and Scott's specialized training gives you access to tax strategies that will increase your net annual retirement income.
So get started reading, learning and feeling more confident about enjoying a successful and worry-free retirement. You'll end up with more and it will last longer!
That's the plan.
Ed Slott, CPA, Retirement Expert
Founder of www.irahelp.com
December 1, 2017
—————————————————————————————
Disclosure:
Financial Planning and Investment Advice offered through Avidian Wealth Management (STA), a registered investment advisor. This forward should not be construed as an endorsement of Scott Bishop as a financial advisor of of Avidian Wealth. Ed Slott and Ed Slott & Company are not affiliated with or clients of Avidian Wealth Management. STA does not provide tax or legal advice and the information presented here is not specific to any individual's personal circumstances. To the extent that this material concerns tax matters or legal issues, it is not intended or written to be used, and cannot be used, by a taxpayer for the purpose of avoiding penalties that may be imposed by law. Each taxpayer should seek independent advice from a tax professional based on his or her individual circumstances. These materials are provided for general information and educational purposes based upon publicly available information from sources believed to be reliable—we cannot assure the accuracy or completeness of these materials. The information in these materials may change at any time and without notice.
---
Please read important disclosures here
Get Avidian's free market report in your inbox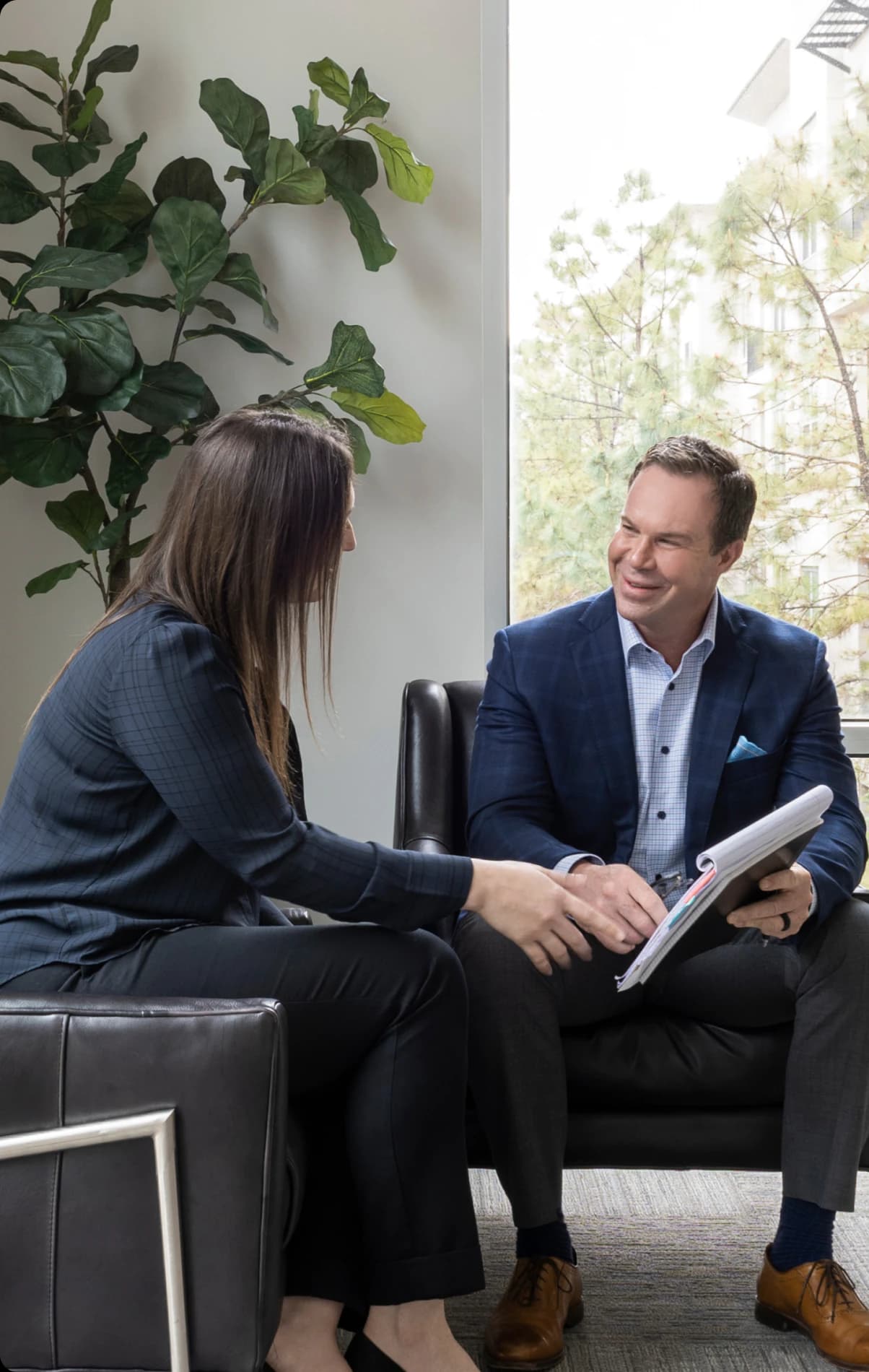 Schedule a conversation
Curious about where you stand today? Schedule a meeting with our team and put your portfolio to the test.*