Published on: 01/19/2020
Avidian Report – Beware
INSIDE THIS EDITION:
Beware
Weekly Snapshot of Global Asset Class Performance
Financial Planning Goals for 2020
401k Plan Manager
Did you know that manufacturing in the US accounts is approximately $2 trillion dollars per year? At this level, if it were an economy, it would be among the top 10 economies in terms of nominal GDP.

[toggle title='Read More']
What is interesting is not the size of manufacturing in the US, or even the fact that manufacturing alone makes up more of the world's GDP than Canada but rather that over the last 2 years we have seen a very clear disconnect between manufacturing sentiment and domestic stock performance. Looking back to the first half of 2018, ISM Manufacturing PMI, which measures sentiment among purchasing managers at manufacturing, construction and/or service firms, has fallen off considerably. In fact, over the last year, it has declined by more than 13%.
At the same time, the stock market as measured by the S&P 500 has risen to new highs, repeatedly. This dynamic has created a set of alligator jaws that in finance can be a set up for the jaws to close, or mean reversion. For manufacturing and the S&P 500, a closing of the alligator jaws would entail either a pick-up in manufacturing sentiment or a decline in the S&P 500. Again, as investors, it is hard to know when the jaws will close, but typically they do, eventually.
Alligator jaws like the one highlighted in the chart above appear to be appearing in other data sets as well. Look at the civilian unemployment rate compared to the Russell 3000. In the chart below, again we see the alligator jaws. This chart shows how historically mean reversion (jaws closing) tends to eventually occur with the Russell 3000 moving lower as an inflection in the unemployment rate occurs. 
Let's take the following chart as an example of what happens. The S&P 500 and FTSE All-World Index moved in tandem from 2016 until March 2018. At that time, the performance began to diverge with the S&P 500 continuing higher and the FTSE All-World ex-US index moving lower, creating alligator jaws.
What happened next, from September 2018 to December 2019 was that the jaws closed during the fourth quarter of 2018 when the S&P 500 tumbled into the end of the year.
All of this to say that as markets continue running higher by the day, it is important for investors to watch the data and be aware of the risks. Sometimes they are hard to see, but other times they are clear as a pair of alligator jaws ready to close.
Weekly Global Asset Class Performance
[/toggle]
Financial Planning Goals for 2020
Written by Scott Bishop, MBA, CPA/PFS, CFP® and Carter Blackburn
The beginning of each year presents a unique opportunity to self-reflect about whether your Financial Plan is on track. Many of us set "New Years Resolutions" with no true actionable goal or follow-through.  Remember a goal without a plan is just a wish!
With that in mind, especially given recent tax law changes and the passage of the retirement SECURE Act, now is an excellent time to review your plan to see if you are on track to meet your short and long-term goals. Below are some important areas which you should contemplate and plan before we get too far into the year.

Read Full Article Here
---
IMPORTANT DISCLOSURES
Financial Planning and Investment Advice offered through Avidian Wealth Management (STA), a registered investment advisor. STA does not provide tax or legal advice and the information presented here is not specific to any individual's personal circumstances. To the extent that this material concerns tax matters or legal issues, it is not intended or written to be used, and cannot be used, by a taxpayer for the purpose of avoiding penalties that may be imposed by law. Each taxpayer should seek independent advice from a tax professional based on his or her individual circumstances. These materials are provided for general information and educational purposes based upon publicly available information from sources believed to be reliable—we cannot assure the accuracy or completeness of these materials. The information in these materials may change at any time and without notice. Use only at your own peril. As always, a copy of our current written disclosure statement discussing our services and fees continues to be available for your review upon request.
---
Please read important disclosures here
Get Avidian's free market report in your inbox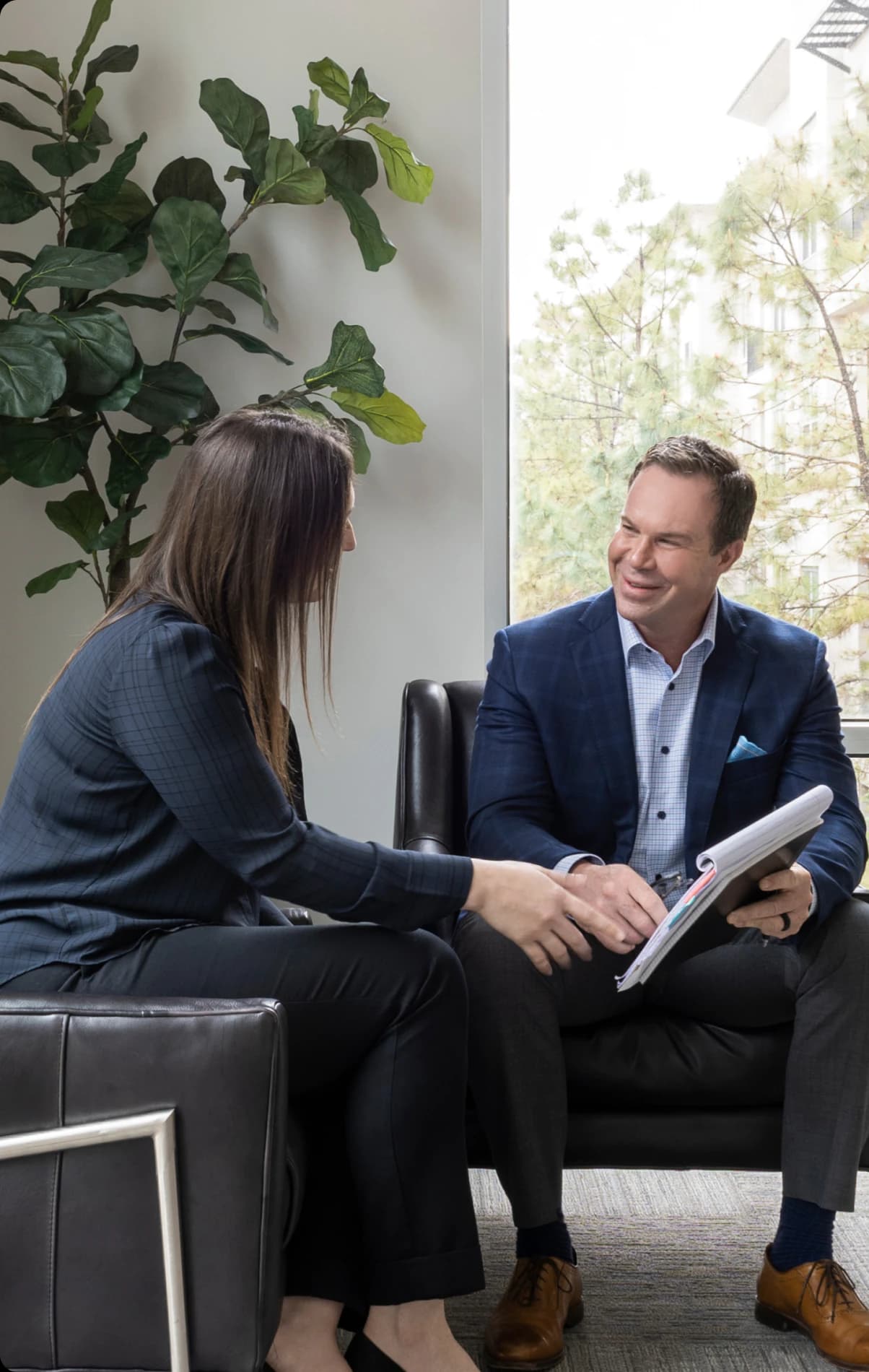 Schedule a conversation
Curious about where you stand today? Schedule a meeting with our team and put your portfolio to the test.*