Published on: 03/06/2020
Avidian Report – Calls for Central Bank Stimulus Growing
INSIDE THIS EDITION:
Calls for Central Bank Stimulus Growing
Weekly Snapshot of Global Asset Class Performance
STA Money Hour – Qualified Opportunity Zones Interview
401k Plan Manager
After last week saw a sharp selloff due to the seemingly unavoidable spread of Coronavirus, the calls for the Fed to step in with a monetary intervention grew throughout the weekend. Jarome Powell commented that it was on the table and both the Bank of Japan and Bank of England said much of the same. The Bank of Japan has already promised to provide loans that support bank lending to any businesses affected by the Coronavirus. It appears that the World's Central Bank's are at the ready to act with rate cuts next.
[toggle title='Read More']
Looking around the world, it makes sense that policymakers are lending a hand to support business activity however possible while containment efforts take place. China, which has been the epicenter of Coronavirus printed a dismal February PMI. It crashed to a record low level of 28.9. For some context, that is nearly 10 points below the lowest level during the financial crisis. That was for manufacturing, but non-manufacturing numbers weren't much better as they had already shown signs of slipping even before Coronavirus impacts. Of course, with a near month-long shutdown and quarantine in China that made business activity grind to a halt, we shouldn't be surprised by the precipitous drops in economic activity.
Outside of China, South Korea has also seen a decline in manufacturing PMI. The recent reading of 48.7 was a four-year low. In response, South Korea is putting together a stimulus plan which will be discussed in more detail on Thursday. Taiwan, Thailand, Malaysia, and Vietnam also saw declines in manufacturing PMIs. The impacts of Coronavirus on Asian economies have been fast and furious.
As might be expected, the Coronavirus impact has also been exported to Europe. Italy has been hit the hardest with not only the number of cases but also economically. This might be attributed to the fact that it was already an economy teetering on the brink of recession. Italian businesses have been partially backstopped by a promise that the government will provide a stimulus package that supports businesses that have seen 25% or more of their revenues disappear on the back of Coronavirus.
The UK has not seen the explosive spread of Coronavirus that Italy has seen to date, however an outbreak there would likely have an impact in line with other developed economies. In the UK, manufacturing PMI slipped to 51.7, a slight decrease versus the estimated reading. That said, with a number above 50, it shows that since the election in December, the economy has picked up steam. That of course, could all reverse if Coronavirus shuts down the British economy as it has done in China. At which point, we would assume that the Bank of England would act.
That brings us to the United States. Although we have yet to see the full economic impact in the US, we might expect a transitory pullback in readings, at least temporarily.
While economists are beginning to revise expectations for economic growth lower, the Fed appears to be talking up the prospect of rate cuts and potentially other forms of economic stimulus to help support the Coronavirus infected economy.
However, we must naturally wonder if this is a case of "If your only tool is a hammer then every problem looks like a nail". It very well could be but for now, it appears to be providing investors some hope that policymakers will look out for them if things get uglier than they already have.
Weekly Global Asset Class Performance
[/toggle]
---
STA Money Hour – Qualified Opportunity Zones; An Interview with, Rolando Garcia
Scott Bishop, Executive Vice President of Financial Planning for Avidian Wealth Management hosts a special edition of STA Money Hour with guest Rolando Garcia, JD/CPA. Rolando is a Tax Attorney with Doeren Mayhew that provides Private Client Tax Services.   Rolando brings more than 20 years of experience in this area.
During this edition of STA Money Hour, Scott and Rolando discuss many issues related Qualified Opportunity Zones ("QOZ") that were part of the 2017 Tax Cuts and Jobs Act ("TCJA"), Congress enacted legislation designed to help underserved communities by incentivizing investors with tax benefits encouraging them to deploy capital in QOZs.  The goal was to attract capital to these QOZs to create jobs and re-develop areas in these distressed areas these QOZs were selected by congress in communities with low-income and/or that are economically distressed.  These QOZs are introducing both tax breaks and investment opportunities that are available. However, this area of the law is very complex and you need to fully understand the possible risks of making investments in this area while being able to review any potential deals to better ensure that they follow the rules (tax code) or your tax benefits may be lost.  For more detailed information to aid in your research, Scott and Rolando co-wrote an article (click link) on Using Qualified Opportunity Zones both as a Tax Strategy and Investment.
---
Link to prior interview with photo: 
---
IMPORTANT DISCLOSURES
Financial Planning and Investment Advice offered through Avidian Wealth Management (STA), a registered investment advisor. STA does not provide tax or legal advice and the information presented here is not specific to any individual's personal circumstances. To the extent that this material concerns tax matters or legal issues, it is not intended or written to be used, and cannot be used, by a taxpayer for the purpose of avoiding penalties that may be imposed by law. Each taxpayer should seek independent advice from a tax professional based on his or her individual circumstances. These materials are provided for general information and educational purposes based upon publicly available information from sources believed to be reliable—we cannot assure the accuracy or completeness of these materials. The information in these materials may change at any time and without notice. Use only at your own peril. As always, a copy of our current written disclosure statement discussing our services and fees continues to be available for your review upon request.
---
Please read important disclosures here
Get Avidian's free market report in your inbox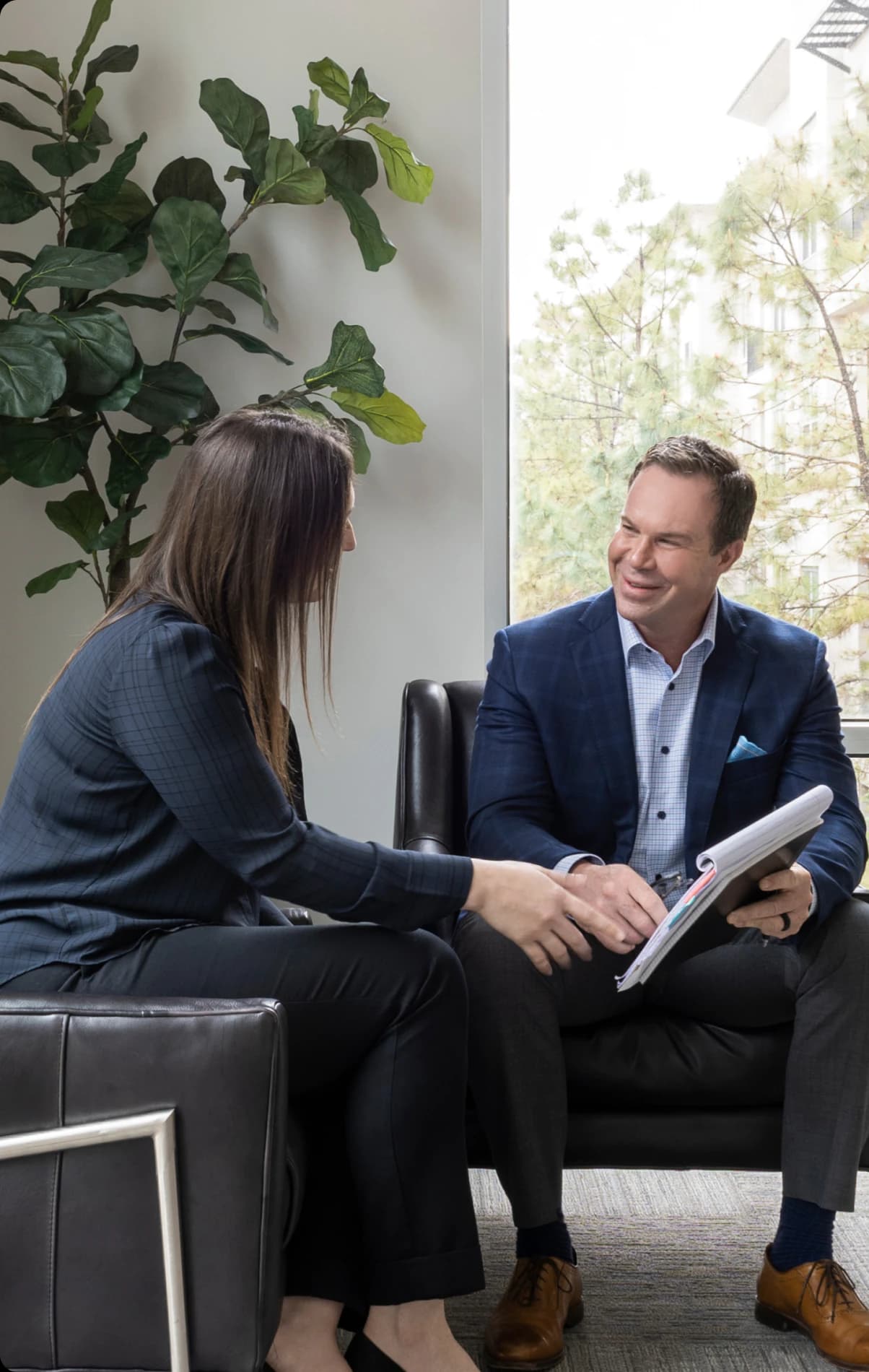 Schedule a conversation
Curious about where you stand today? Schedule a meeting with our team and put your portfolio to the test.*