Published on: 02/22/2023
Where to Put Retirement Money After Retirement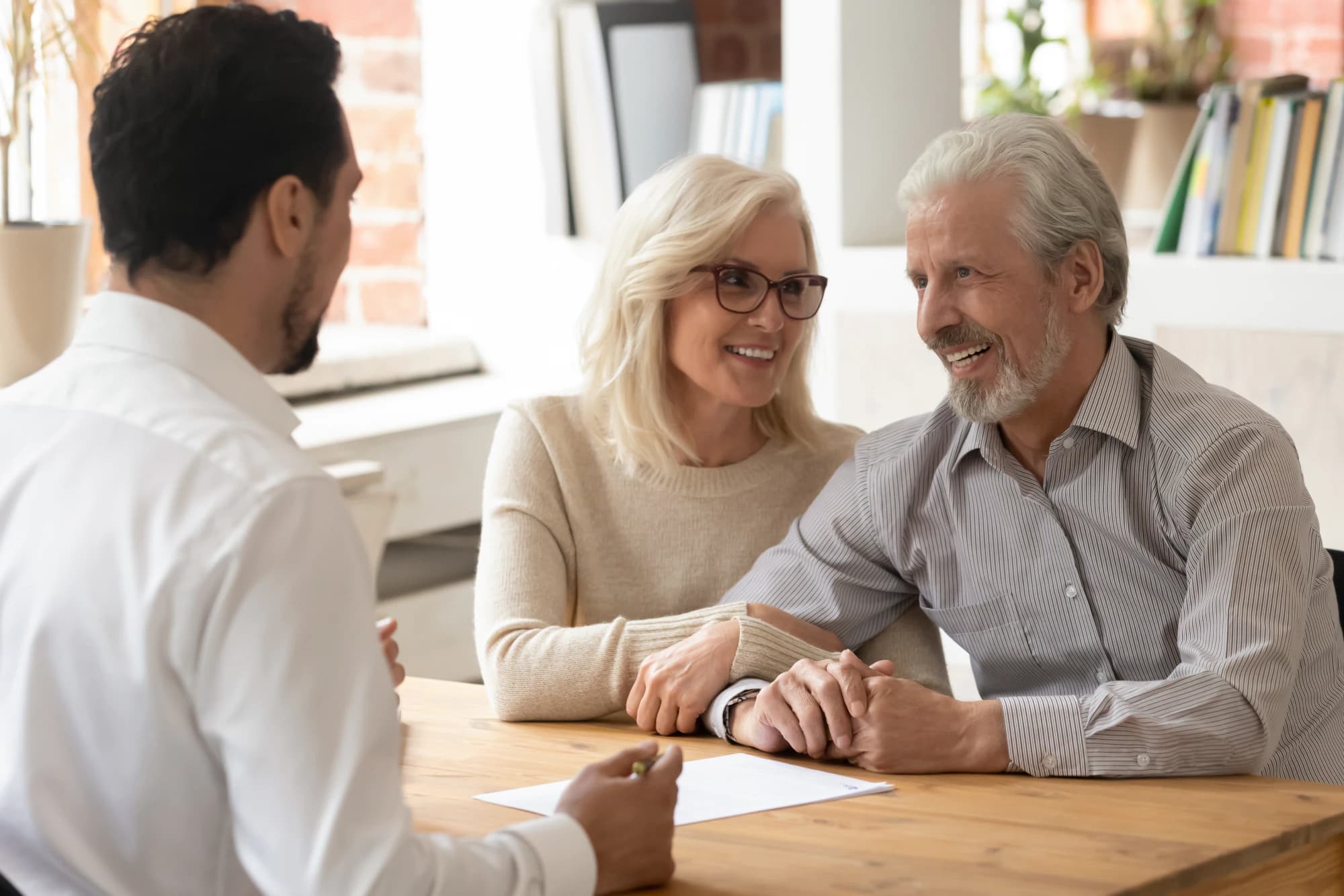 Knowing where to put your money after retirement can be a daunting proposition. You've spent your entire life working hard to get to this moment, and the time has finally come to protect your assets and enjoy those golden years, but it isn't always so simple. 
With the cost of living rising and the recent volatility in the market, it has become clear that there are few, if any financial certainties in the current economic climate. In order to make retirement funds last as long as they need them to, many retirees are required to take an active position in their portfolio — which can quickly turn into a full-time job — and make retirement feel like work rather than the care-free leisure that they've worked so hard to earn.
The fiduciary financial advisors at Avidian Wealth Solutions are here to tell you how, with the right investment portfolio and the right people advising you, retirement can be all you hoped it would be. 
How to make your money grow after retirement
Where retirees should put their money depends heavily on their individual situation, and factors such as income, assets, goals, and cost of living will determine which retirement strategies will be best for which individuals. For example, retirement for small business owners will require different strategies than high-net-worth retirement for retirees that don't own a business. 
In order to push your retirement fund out of your mind, you'll need to know that your money is safe while also actively working to make you more money. The goal, then, is to make your assets continue to work for you, but in diverse and low-risk positions — so that whether you're on the water or the golf course, you'll enjoy your well-earned relaxation without fear of losing your retirement income. 
Where should retirees put their money?
Where is the safest place to put your retirement money? Like many retirees or soon-to-be retirees, you're likely wondering what to do with your money after retirement. Keeping a diverse portfolio after retirement made up of low-risk, retirement-friendly investments is a good way to set your retirement fund to remain safe and have the opportunity to grow. 
Wondering "where should I put my 401(k) money after retirement to keep it safe?" Below we will detail some of the more popular, low-risk retirement investments into which retirees might want to consider putting their money. 
What are the safest investments for retirement?
When talking about how to make your money grow after retirement, it is important to note that the right investments are determined by individual circumstances. Although many of these investments are insured and therefore considered "safe," they might not be the correct ones for your individual needs. The best way to make sure that you're making the right investments, and taking into consideration important factors like retirement tax planning, is to work with a trusted fiduciary financial advisor, like those at Avidian Wealth Solutions. 
High-yield savings accounts
High-yield savings accounts are a great, safe option for retirees and pre-retirees alike. Some of the benefits of high-yield savings accounts include:
Safety: High-yield savings accounts are FDIC insured up to $250,000 per depositor.
Liquidity: Retirees can access their funds in a high-yield savings account at any time without penalty, making it a flexible option for emergencies or unexpected expenses.
Ease of use: High-yield savings accounts are simple to open and maintain, and can typically be managed online or through a mobile app.
Money market accounts (MMAs) are another type of interest-earning savings account that can provide returns much higher than those of a traditional savings account. MMAs can be a safe option for retirement because they are also insured by the FDIC (be sure to check the insured banks FDIC limits).
Treasury securities
Treasury bonds, treasury notes, and treasury bills are the three fixed-income treasury securities. The benefits of treasury securities include:
Safety: Treasury securities are backed by the full faith and credit of the U.S. government, making them one of the safest investment options available.
Liquidity: Treasury securities can be easily bought and sold on the secondary market, making them a highly liquid investment option for retirees.
Low cost: Treasury securities are sold directly by the U.S. government, making them a low-cost investment option with no commission fees or other transaction costs.
Tax-advantaged: Interest income from Treasury securities may be exempt from state and local taxes, providing a tax advantage for retirees.
Fixed annuities
Fixed annuities offer several benefits for retirees, including:
Guaranteed income: Fixed annuities provide a guaranteed stream of income, which can be especially important for retirees who need to ensure a consistent source of income in their later years.
Safety: Fixed annuities are considered safe investments, as the principal is protected and the interest rate is guaranteed.
Tax deferral: Earnings from fixed annuities grow tax-deferred until they are withdrawn, which can help retirees maximize their retirement savings and minimize the impact of taxes.
Potential for higher returns: Fixed annuities may offer higher returns than other safe investments like savings accounts or CDs, giving retirees the potential to grow their savings over time.
Estate planning: Fixed annuities can be a valuable tool for estate planning, as they provide a way for retirees to pass along assets to their heirs without the burden of probate or estate taxes.
Certificate of deposits (CDs)
Certificates of deposit are essentially agreements between you and a bank or credit union, that offer you interest for holding a minimum amount of money in an account at their institution for a set period of time. At the end of the agreement, you cash out the money in your account and receive the interest that you have accrued. 
CDs are also FDIC insured (with limits), so they are a very safe option to ensure that your retirement fund is working for you while you are no longer working. They do not, however, offer great potential for growth beyond the fixed interest rate, or the benefits of liquidity, because your investment will be locked in until the end of the agreement. Due to these factors, CDs should not be your primary form of investment in your portfolio after retirement.
Retirement plan with the trusted financial advisors at Avidian Wealth Solutions
Where to put retirement money after retirement will largely depend on your assets and your goals, but low-risk investments can help all retirees protect and grow their nest eggs. Partnering with a firm that can help you diversify your portfolio into investments within your preferred risk tolerance could be the difference between a long and peaceful retirement and one cut short by market instability. 
Avidian Wealth Solutions is a Houston-based group of fiduciary financial advisors offering high-net-worth individuals financial services such as tax planning, succession planning, and retirement planning in Houston. To learn more about how your retirement plan can work for you, schedule a consultation with us today!
More Helpful Articles by Avidian: 
---
Please read important disclosures here
Get Avidian's free market report in your inbox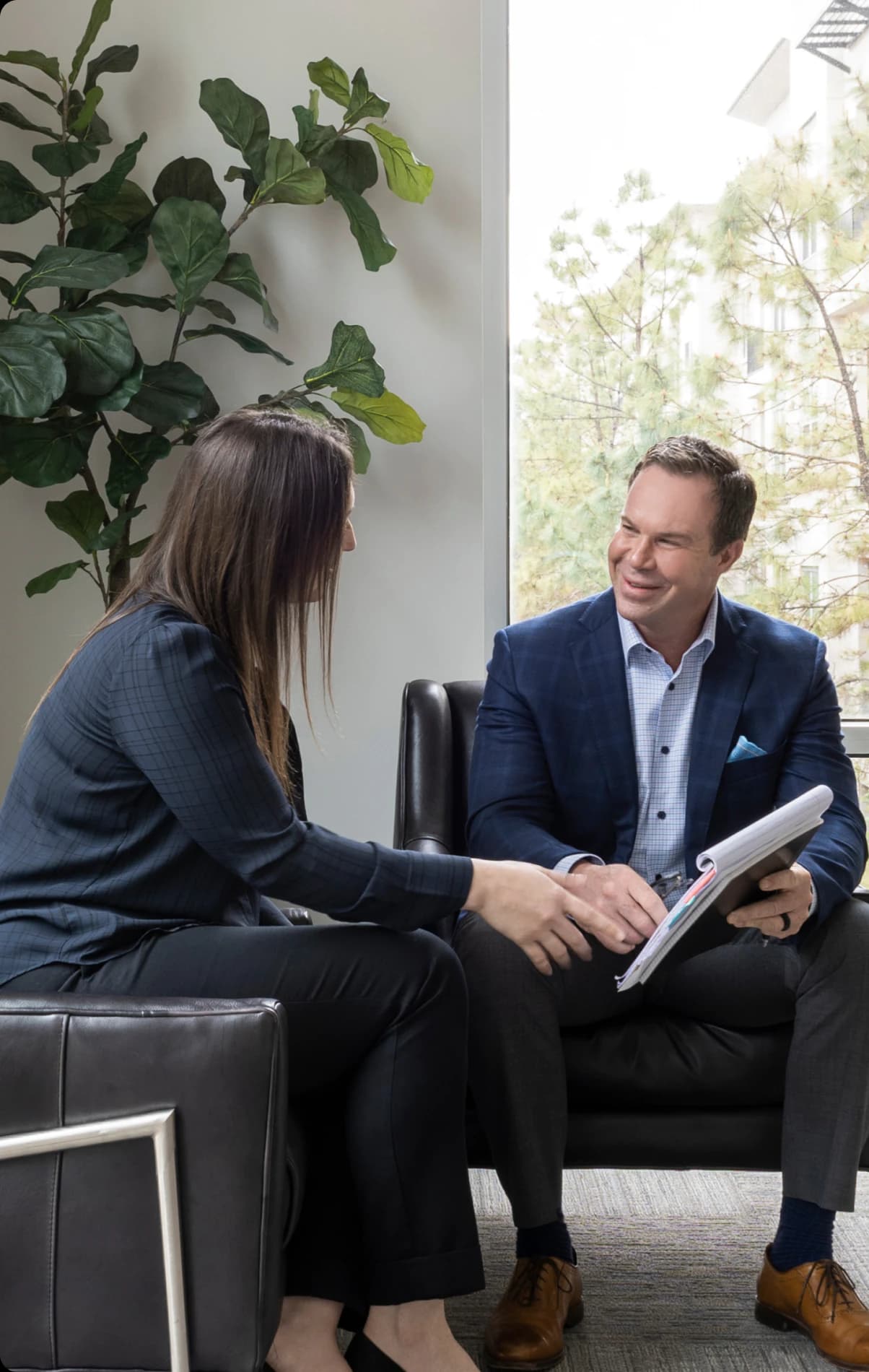 Schedule a conversation
Curious about where you stand today? Schedule a meeting with our team and put your portfolio to the test.*