Published on: 10/05/2021
A Guide to Retirement Planning for High-Net-Worth Individuals
Comprehensive retirement planning for high-net-worth individuals can be complex. There is a lot that goes into creating a financial roadmap that takes full advantage of your resources from pre-retirement all the way up through retirement.
You will need to think through how much annual retirement income you're going to need, where it will come from, how your current investment strategies consider your retirement goals and determine when you'd like to retire. Above all, you'll need to find a fiduciary financial advisor that can guide you along the way.
Avidian Wealth Solutions is a fiduciary wealth management firm that helps high-net-worth individuals and families create a plan for retirement. We offer comprehensive financial planning to help you retire with confidence. So, whether you're ready to retire or are planning ahead, here is our guide to retirement planning for high-net-worth individuals.
Are you on the right path in your retirement journey? Find out where you stand in our free Retirement Guide.
1. Evaluate your current financial situation
If you play your cards right, you'll likely spend about one-third of your life in retirement. Meaning you'll need enough retirement savings to comfortably maintain or increase your current lifestyle for up to 30 years or more. To determine the size of the portfolio you should have in retirement, you'll need to calculate the rate of your annual spending. This includes expenses such as:
Mortgage payments and HOA fees
Outstanding loans and debt
Membership fees
Groceries and gas
Entertainment
Transportation
Gifts and donations
Home repair or maintenance
Break these amounts down by month and consider areas where you can cut back or would like to allocate more.
2. Determine how much you'll need in retirement
Optimizing your retirement income through a comprehensive plan means you may actually be able to spend more in retirement, not less. To do this, you need to first establish a safe spending level and save throughout your pre-retirement to meet it.
To determine how much you'll need in retirement, consider factors such as: 
Adjusting your retirement income for inflation
Your desire to work during retirement
Optimization, contribution, and distribution strategies for 401(k)s and other personal savings investments
IRA and Roth IRA funding and utilization strategies
Donations
Do you plan on moving? Buying a second home?
Unexpected events
Whether you'll retire before you're eligible for Medicare or social security
Healthcare costs
Travel expenses
Recreation expenses
A financial advisor from Avidian can work with you and your current team of professionals, using aspects such as your current age, income streams, financial decisions, and goals to help establish a retirement budget — all while considering your wealth risk.
3. Diversify your income streams
Once you've determined your goals and needs, the next step is identifying your sources of retirement income. As with many avenues of financial planning in Houston, diversity is key to ensuring a secure retirement. Potential streams of income can include personal savings, tax-advantaged retirement accounts, investments, social security, and part-time employment. 
Working with a wealth manager can take the guesswork out of your investment management. Our multi-disciplinary team provides high-net-worth investing strategies bolstered by regular monitoring of your investment portfolios and discussing adjustments when they're necessary.
Your plan for retirement should also consider tax planning. You may not be able to avoid paying taxes, but you can make decisions that are advantageous to your retirement goals — like determining which tax-advantaged retirement accounts are most appropriate for your needs. Our conservative high-net-worth tax strategies help you make the most out of your hard-earned income.
4. Estate planning and generational wealth management
You've worked hard to accumulate the wealth that you have. An integral part of high-net-worth retirement planning is ensuring that that legacy is secured for your beneficiaries. Thus, estate planning in Houston and generational wealth management are crucial components of your plan for retirement.
At Avidian Wealth Solutions, we can work directly with your estate lawyer to develop a structure that protects your wealth for generations while minimizing probate expenses and estate taxes.
5. Find a fiduciary financial advisor
High-net-worth individuals and families have unique needs and complexities that make creating a comprehensive financial plan difficult without the help of a trusted advisor. Working with a fee-based fiduciary financial advisor may help ensure that each aspect of the countless details that go into retirement planning for high-net-worth individuals is either contributed to and/or meets your long-term goals.
Avidian offers comprehensive retirement planning for high-net-worth individuals.
You've worked hard to create the wealth you've built. When you're ready to slow down and enjoy it, you'll want to ensure that you've developed a financial plan that builds towards and protects your future.
Avidian Wealth Solutions is a fiduciary wealth management firm, meaning that we are legally obligated to make decisions in your best interest, providing the highest standard of care. We are conservative, disciplined, and here to make a positive impact in the lives of the families we serve by helping them make informed financial decisions. Request a meeting with us today!
More Helpful Articles by Avidian:
---
Please read important disclosures here
Get Avidian's free market report in your inbox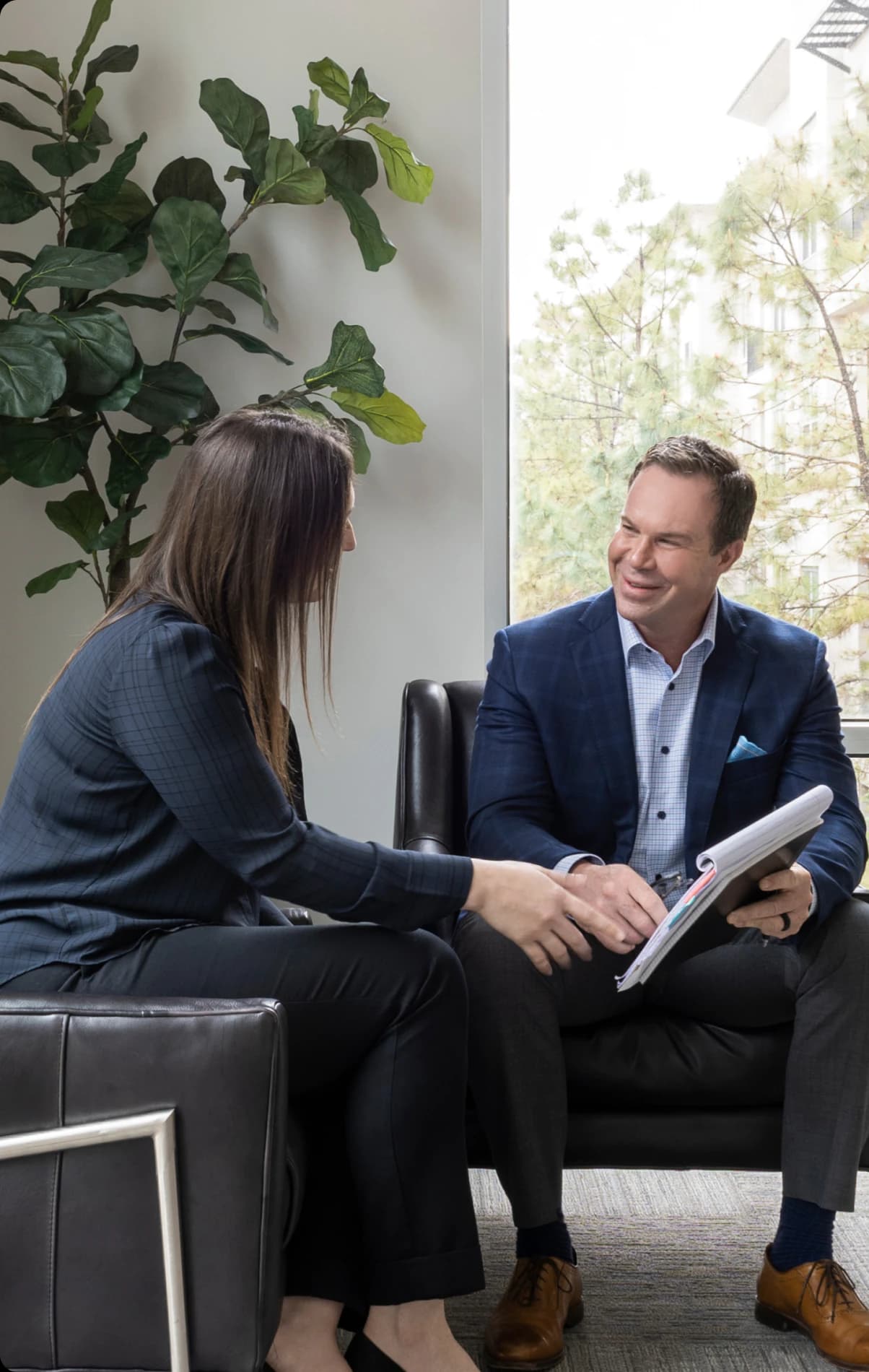 Schedule a conversation
Curious about where you stand today? Schedule a meeting with our team and put your portfolio to the test.*