Published on: 03/13/2020
Avidian Report – Thoughts on a Volatile Week
INSIDE THIS EDITION:
Thoughts on a Volatile Week
KHOU Interview – "How to protect investments amid coronavirus uncertainty on Wall Street"
STA Money Hour – Qualified Opportunity Zones Interview
401k Plan Manager
As you are likely aware, the Coronavirus outbreak has led to a great deal of volatility across stock and bond markets over the past several weeks. In fact, over the last 16-days, a shortage of testing kits means we do not yet know how many people have been infected by the virus and has caused a great deal of uncertainty over the extent and duration of the outbreak.
[toggle title='Read More']
This uncertainty, and the virus' potential economic impact, may also explain the wide daily swings we have seen in the market.
As a natural response to uncertainty, investors have been selling risk assets in their portfolios and raising cash. Although we admit that we do not know the magnitude of the virus' spread and effectiveness of containment efforts, history tells us that these events tend to be temporary and are often characterized by sharp drawdowns and sharp recoveries.
For this reason, it is rarely a good idea to act emotionally at times like this. The lack of liquidity across most asset classes indicates to us that many investors are selling assets out of fear while fewer buyers are stepping in to buy them. Additionally, we are seeing even traditional safe-haven assets like gold and municipal bonds trading lower. This type of price movement indicates that negative sentiment and fear have driven much of the recent decline.
The prevalence of algorithmic trading has only exacerbated the speed and magnitude of the volatility. However, in this environment, investors do not want to be forced sellers. Instead, we urge calm and caution against panic selling.
While we do not commonly face a pandemic like Coronavirus, highly uncertain events have happened before. This underscores the importance of having a risk management approach in place ahead of time. At Avidian Wealth Management, we factor uncommon events into your financial plan. Not only does introducing conservative assumptions into the planning process stress test your plan but doing so also ensures that you are invested in the right model and take appropriate risks based on your specific situation. This positions you to weather volatility like we are seeing today and keeps you on track to achieve your investment goals.
Entering this year, we observed stretched valuations across asset classes and saw excessively optimistic expectations for the economy. As a result, we have been positioned more defensively. Depending on your model and investment mandate, that could mean holding a certain level of cash, remaining committed to owning high quality bonds, or including uncorrelated assets in your portfolio. Because of our defensive positioning, our investment models have held up relatively well compared to broad equity markets. Going forward, we will stay with our pre-defined investment discipline and risk management approach.
When investors are most fearful is when it may be time to take advantage of opportunities. We are looking for those potential opportunities now but are being cautious as the range of outcomes remain wide. In the meantime, we are meeting on this daily and actively managing risk.
[/toggle]
---
KHOU 11 News Interview: Coronavirus: Have a plan to protect your investments
"An Avidian Wealth Management financial adviser said the unknown is fueling the roller coaster we're seeing on the stock market."
Published: 10:09 PM CDT March 12, 2020
---
---
STA Money Hour – Qualified Opportunity Zones; An Interview with, Rolando Garcia
Scott Bishop, Executive Vice President of Financial Planning for Avidian Wealth Management hosts a special edition of STA Money Hour with guest Rolando Garcia, JD/CPA. Rolando is a Tax Attorney with Doeren Mayhew that provides Private Client Tax Services.   Rolando brings more than 20 years of experience in this area.
During this edition of STA Money Hour, Scott and Rolando discuss many issues related Qualified Opportunity Zones ("QOZ") that were part of the 2017 Tax Cuts and Jobs Act ("TCJA"), Congress enacted legislation designed to help underserved communities by incentivizing investors with tax benefits encouraging them to deploy capital in QOZs.  The goal was to attract capital to these QOZs to create jobs and re-develop areas in these distressed areas these QOZs were selected by congress in communities with low-income and/or that are economically distressed.  These QOZs are introducing both tax breaks and investment opportunities that are available. However, this area of the law is very complex and you need to fully understand the possible risks of making investments in this area while being able to review any potential deals to better ensure that they follow the rules (tax code) or your tax benefits may be lost.  For more detailed information to aid in your research, Scott and Rolando co-wrote an article (click link) on Using Qualified Opportunity Zones both as a Tax Strategy and Investment.
---
IMPORTANT DISCLOSURES
Financial Planning and Investment Advice offered through Avidian Wealth Management (STA), a registered investment advisor. STA does not provide tax or legal advice and the information presented here is not specific to any individual's personal circumstances. To the extent that this material concerns tax matters or legal issues, it is not intended or written to be used, and cannot be used, by a taxpayer for the purpose of avoiding penalties that may be imposed by law. Each taxpayer should seek independent advice from a tax professional based on his or her individual circumstances. These materials are provided for general information and educational purposes based upon publicly available information from sources believed to be reliable—we cannot assure the accuracy or completeness of these materials. The information in these materials may change at any time and without notice. Use only at your own peril. As always, a copy of our current written disclosure statement discussing our services and fees continues to be available for your review upon request.
---
Please read important disclosures here
Get Avidian's free market report in your inbox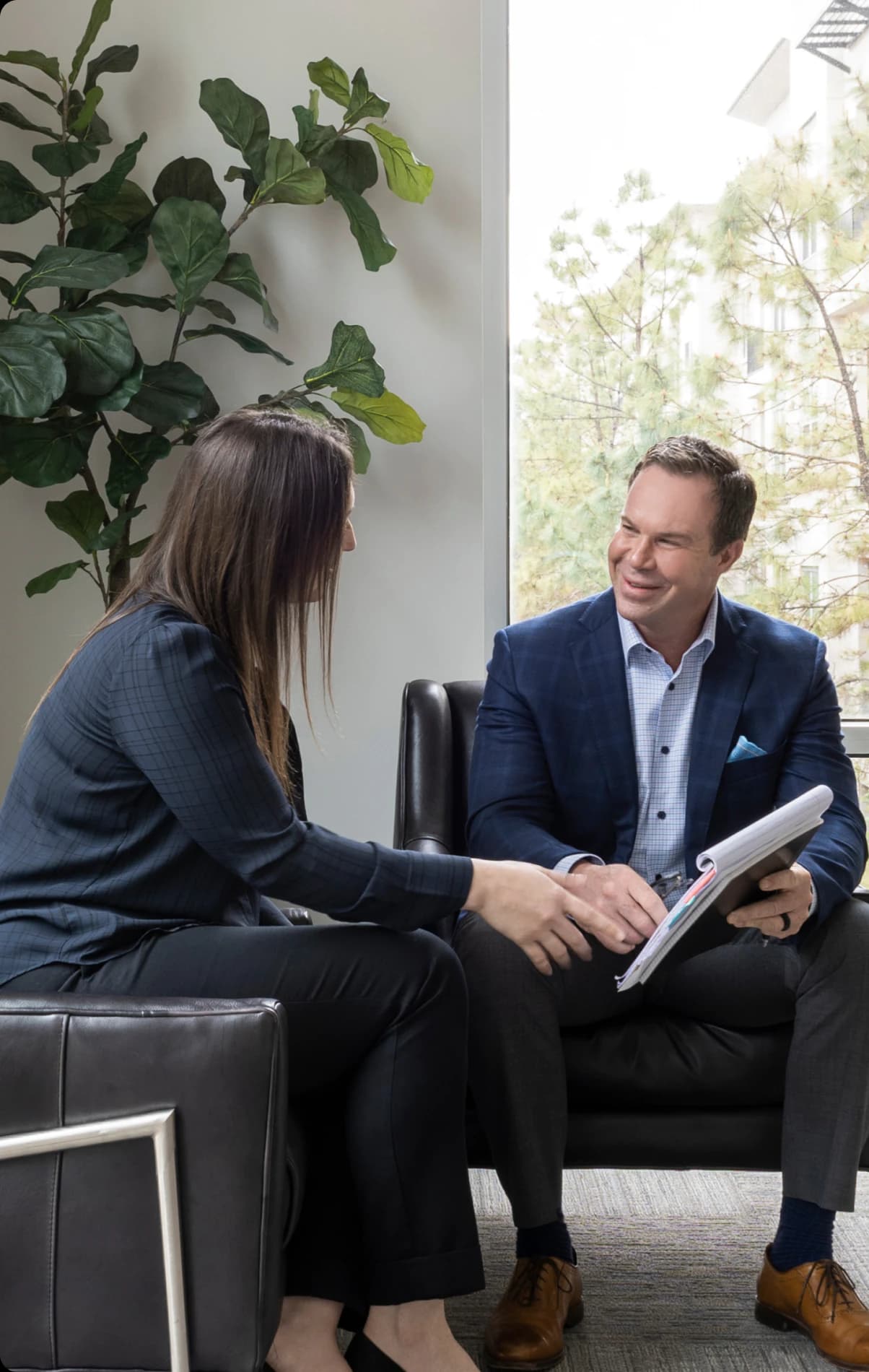 Schedule a conversation
Curious about where you stand today? Schedule a meeting with our team and put your portfolio to the test.*