Published on: 08/28/2020
Avidian Report – Historical Context for the Upcoming Election
INSIDE THIS EDITION:
Historical Context for The Upcoming Election
Weekly Global Asset Class Performance
The Hits Keep Coming to the Energy Sector as Exxon Gets Booted from the Dow: How This May Impact Your Portfolio and Financial Plan
Coronavirus / COVID-19 Resource Center
Recently we have been hearing questions about the upcoming elections and what impact we might expect on markets. While we have been a bit hesitant to write a market report directly discussing the election because of the difficulty in predicting election outcomes, we do think it is a topic worth discussing, especially from a historical market performance perspective.  
[toggle title='Read More']
We think that the data we present below will show some market tendencies through history that might give you some valuable context for how markets have historically performed during and after election years.
First, we find that typically election years do come with some seasonality in terms of S&P 500 performance. This is especially true when a sitting president is up for reelection. In fact, looking all the way back to 1932, we have seen positive returns in slightly over 60% of 3Q's. However, when a sitting president is up for reelection positive returns have been found 73% of the time. In our view, this shows how markets do at fact price higher when uncertainty is lower. As we look at 4Q historical returns in an election year, we find very similar numbers, regardless of whether the incumbent president wins or loses.
Of course, it is important to understand the history based on the highest probability outcomes. As we observe the potential outcomes today, the Predictit market shows that Joe Biden has a higher probability of winning the election than Donald Trump has of winning reelection. That probability has only increased over recent months.
While many investors might be concerned about what happens if Democrats win the White House we think this should be less of a concern, especially as history shows that a Democrat winning the election does not necessarily lead to negative equity returns.
In fact, in the history of the S&P 500, democrats have won not only the White House but also the House and Senate 10 times. This compares to the Republicans which have won control of all three branches only three times. In the cases where this happens, democrats winning all three branches has led to an average return of 8% in the year following the election. For the Republicans, it has led to an average gain of 3.5%.
But what about the cases where the three branches are divided? As the chart below shows, even in those scenarios, election results have little bearing on the performance of stocks, with stock market returns largely trending higher over time regardless of election outcomes.
Based on this, we think the key takeaway is that regardless of who wins the elections come November, markets are likely to quickly price in the new administration's policies. For investors that maintain a long-term view, this could present opportunities if we do see any short-term volatility.
As the chart below shows, the annualized returns for the four years following an election going all the way back to January 1933 are usually positive. However, there are times when the markets do face some volatility around election time, a situation that would not surprise us in this year's election considering the very different policy stances from each camp.
The opportunity lies here however as the S&P 500 has turned in very satisfactory returns even after election volatility, averaging just shy of 10% in the 4 years following elections.
This means that investors should keep their cool through the election season and not make unforced errors, something investors have historically done leading up to elections by typically holding more of their investable assets in money market funds than equities in the election year before deploying those assets into equities in the year following the election.
However, we think a better approach rather than market timing like this, is to instead have a sound discipline for risk management and allowing asset allocation to do most of the heavy lifting through the election cycle. Also, solid financial planning can further illuminate the path for investors over the long term. By using this approach, investors can look less at the day to day volatility, and focus on making correct strategic asset allocation decisions that are made with 5, 10, or 15-year time horizons and reaping the benefits of tax-aware compounding in portfolios.  
Weekly Global Asset Class Performance
[/toggle]
The Hits Keep Coming to the Energy Sector as Exxon Gets Booted from the Dow: How This May Impact Your Portfolio and Financial Plan
Written by: Kevin Lenox, CFA®, CFP® and
Scott Bishop, MBA, CPA/PFS, and CFP®
Thursday, August 27TH, 2020
Executive Summary:
Although the stock market has started to rally, many sectors have yet to rebound.  That is very true in the oil and gas industry.  Many of our Texas clients are reliant on the oil and gas sector for both their work and retirement benefits.  With that in mind, we will take a look at oil and gas stocks in terms of the impact on your portfolio and the ancillary impacts on your planning – especially for those working in this sector.
---
Over the last several weeks, the team at Avidian Wealth has attempted to keep our clients apprised of updates related to the markets, economy, government, tax, retirement, and other changes impacting us during this difficult time. As the Coronavirus (COVID-19) pandemic continues to spread, its impact on businesses and individuals has been significant. Stay up-to-date on the latest news with this Coronavirus Resource Center as your go-to resource for commentary, news, and other resources. Bookmark this article to check back regularly for updates.
---
Disclaimer:
Please remember that past performance may not be indicative of future results. Different types of investments involve varying degrees of risk, and there can be no assurance that the future performance of any specific investment, investment strategy, or product (including the investments and/or investment strategies recommended or undertaken by Avidian Wealth Solutions), or any non-investment related content, referred to directly or indirectly in this newsletter will be profitable, equal any corresponding indicated historical performance level(s), be suitable for your portfolio or individual situation or prove successful. Due to various factors, including changing market conditions and/or applicable laws, the content may no longer be reflective of current opinions or positions. Moreover, you should not assume that any discussion or information contained in this newsletter serves as the receipt of, or as a substitute for, personalized investment advice from Avidian Wealth Solutions. Please remember to contact Avidian Wealth Solutions, in writing, if there are any changes in your personal/financial situation or investment objectives to review/evaluating/revising our previous recommendations and/or services. Avidian Wealth Solutions is neither a law firm nor a certified public accounting firm and no portion of the newsletter content should be construed as legal or accounting advice. A copy of the Avidian Wealth Solutions's current written disclosure statement discussing our advisory services and fees continues to remain available upon request.
Financial Planning and Investment Advice offered through Avidian Wealth Management (STA), a registered investment advisor. STA does not provide tax or legal advice and the information presented here is not specific to any individual's circumstances. To the extent that this material concerns tax matters or legal issues, it is not intended or written to be used, and cannot be used, by a taxpayer to avoid penalties that may be imposed by law. Each taxpayer should seek independent advice from a tax professional based on his or her circumstances. These materials are provided for general information and educational purposes based upon publicly available information from sources believed to be reliable—we cannot assure the accuracy or completeness of these materials. The information in these materials may change at any time and without notice.
---
Please read important disclosures here
Get Avidian's free market report in your inbox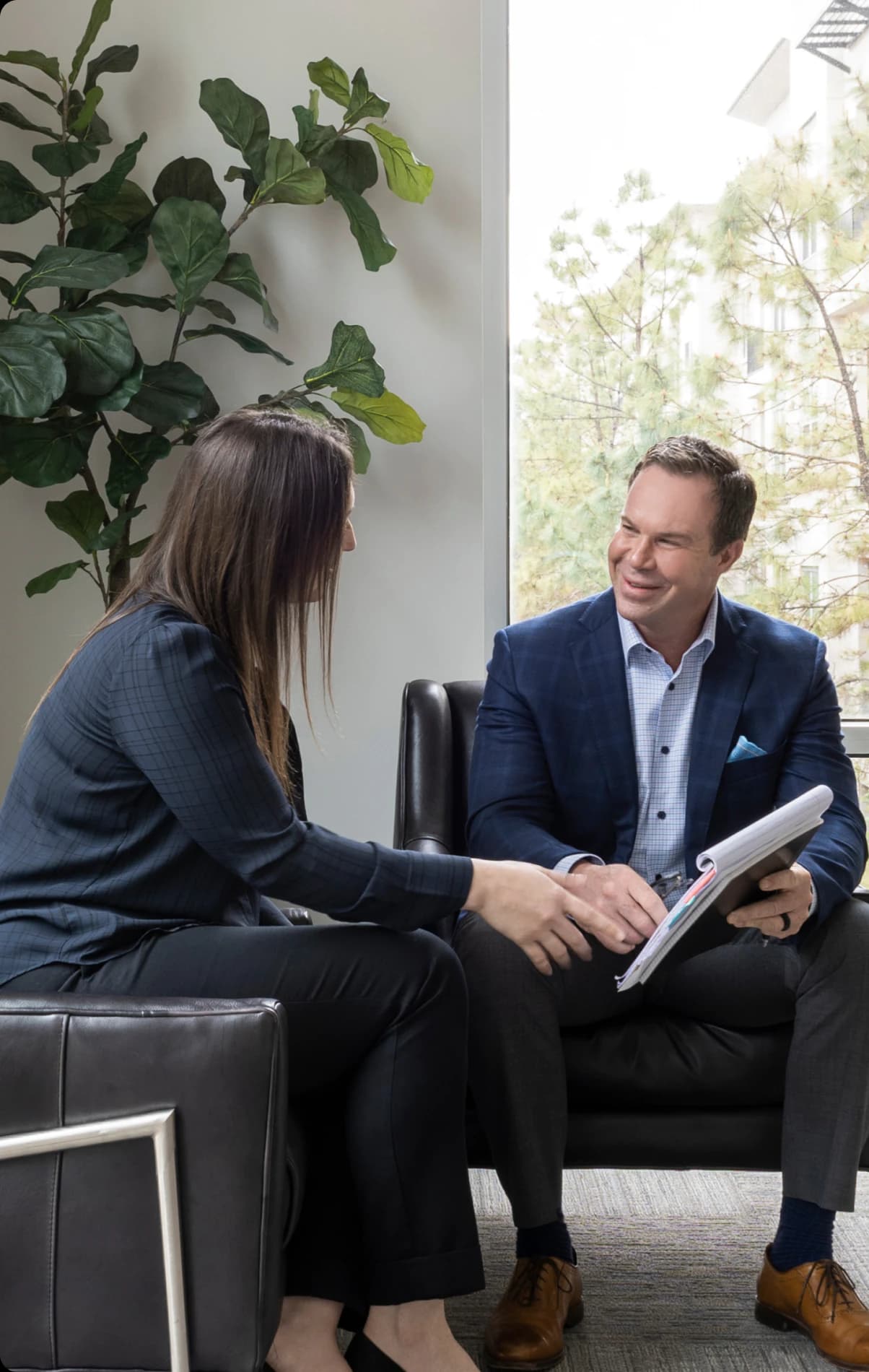 Schedule a conversation
Curious about where you stand today? Schedule a meeting with our team and put your portfolio to the test.*