Published on: 03/30/2020
Coronavirus / COVID-19 Resource Center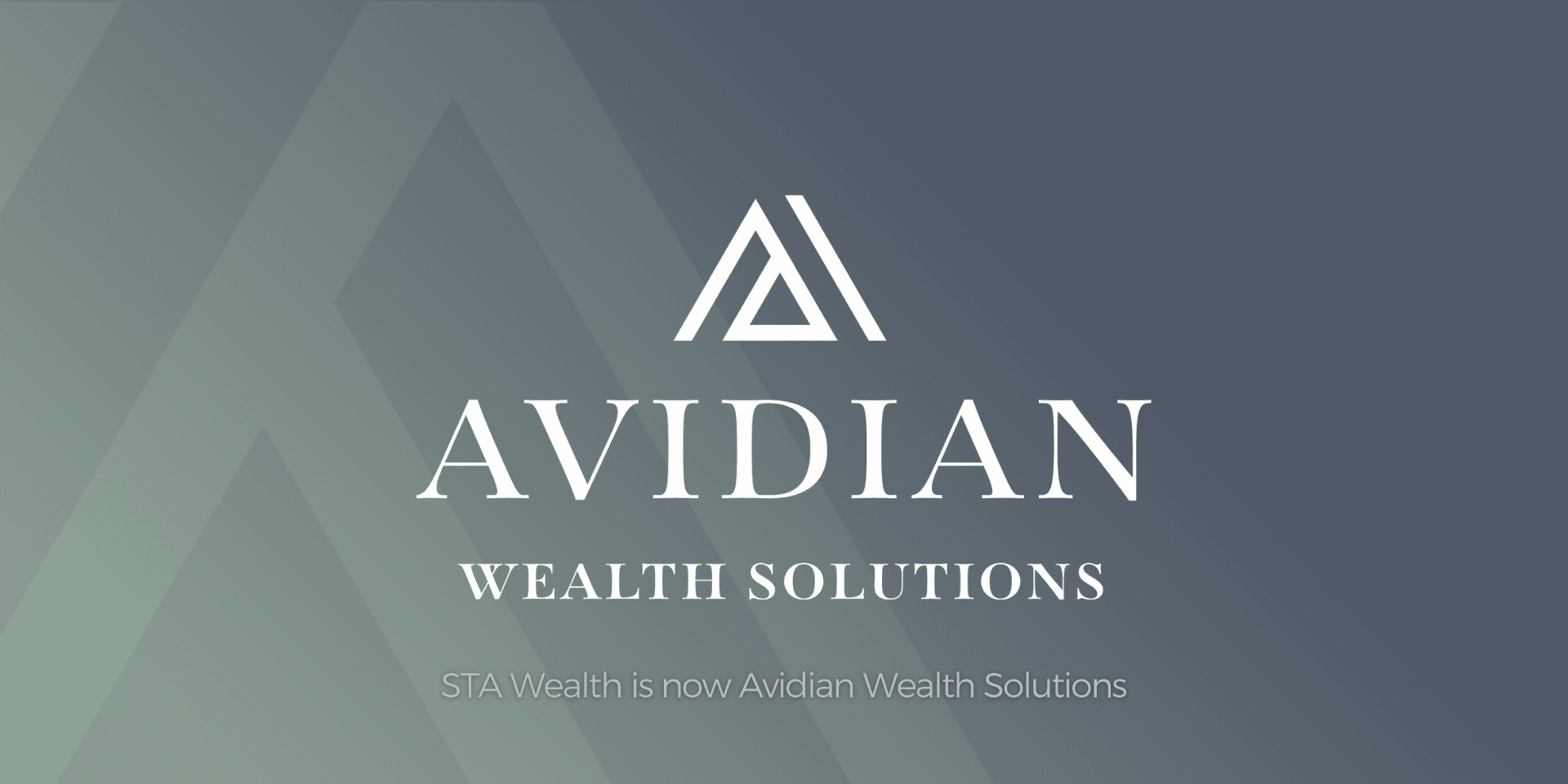 The team at Avidian Wealth has attempted to keep our clients apprised of updates related to the markets, economy, government, tax, retirement and other changes impacting us during this difficult time. As the Coronavirus (COVID-19) pandemic continues to spread, its impact on businesses and individuals has been significant. Stay up-to-date on the latest news with this Coronavirus Resource Center as your go-to resource for commentary, news, and other resources. Bookmark this article to check back regularly for updates.
Avidian Wealth Articles and Newsletters
Below are some internal resources, articles, and updates provided by the team at Avidian Wealth:
Weekly Newsletter:  If you are not receiving our weekly newsletter, please use the preceding link to sign up.
Pandemic and Stimulus Signed into Law – December 2020:  on December 27, 2020, President Trump signed a $2.3 trillion Coronavirus relief and government funding bill, Consolidated Appropriations Act of 2021, into law extending billions of dollars in relief aid to individuals and businesses across the country.
PPP Loans Now Deductible:  The December legislation just passed by congress gives needed relief to individuals and businesses.  It also legislatively reversed an earlier IRS pronouncement that now makes expenses paid with PPP forgiven loans deductible for tax purposes.
COVID Crisis Investment Considerations:   In the linked webinar, we discuss the markets and the economic impacts of the Coronavirus Crisis including a discussion of considerations on what to do next – from recession looking towards recovery.
Think Twice Before Speculating on a COVID-19 Cure:  Many want to "win" by investing in the resulting COVID-19, cure, but the linked article talks about complexities in finding and investing in the ultimate winner.
SBA Business Loans in CARES Act:  This is an article on 5 Things Small Businesses Should know About COVID-19 Disaster Loan Relief.
Paycheck Protection Program (PPP) Flexibility Act: On June 5th, this new act was signed into law making it easier for millions of PPP borrowers more flexibility to increase the likelihood of their loans being forgiven.
PPP Loan Documentation:  For those of you that applied for and received the Paycheck Protection Program (PPP) Loan you made certifications of the necessity for that loan.  This article talks about the rules and safe harbors in properly documenting that necessity.
IRS Updates on 2019-20 Tax Relief:  Tax Filings have been extended, see these updates on taxpayer relief.
Families First Coronavirus Response Act:  On March 18, 2020, President Trump signed into law the Families First Coronavirus Response Act, after overwhelming approval by the Senate, to help aid Americans impacted by the Coronavirus (COVID-19) sweeping the United States. The act increases funding for testing, extends paid sick leave to employees, and offers employer tax credits.
Retirement Plan Relief Provisions:  For those seeking access to their retirement funds, these include special provisions for Coronavirus-related distributions and loans. For those seeking to preserve their retirement funds, certain required minimum distributions from retirement funds have been suspended.
Coronavirus Scam and Fraud Alert:  Fraudsters and scam artists are always looking for new ways to prey on consumers. Now they are using the same tactics to take advantage of consumers' heightened financial and health concerns over the coronavirus pandemic. Federal, state, and local law enforcement have begun issuing warnings on the surge of coronavirus scams and how consumers can protect themselves.
Federal Student Loan Relief:  On March 20, 2020, the Department of Education announced terms for student loan relief for tens of millions of borrowers in response to COVID-19. Here are the answers to some questions about the new rules. For more information and to follow subsequent potential rule modifications, visit the federal student aid website.
Recession Survival Guide:  This is the start of a new guide that was started in November 2019 related to thoughts on surviving a recession given your stage in life.
Layoff Survival Guide:  Although this guide (and linked webinar) were written during the last round of layoffs in Houston, there are good tips for anyone worried about or dealing with layoffs or furloughs during the Coronavirus Crisis.
Investment and Behavioral Biases:  With the increased stock market volatility, this article helps you make better investment decisions by identifying and dealing with your behavioral related investment biases.
Asset Allocation Update:  If this stock market is worrying you, now is a good time to discuss your asset allocation given your ability to tolerate this volatility.
Riding the Stock Market Roller Coaster:  If you are having difficulty dealing with this roller coaster of a stock market, here are some tips.
Roth IRA Conversion Strategies:  With the decline in the stock market, this may be a great time to consider Roth IRA Conversions.  This article discusses strategies along with the tax and financial planning impact.
Hedging Your Portfolio:  If you are worried about a future or further decline in the stock market, there are some hedging strategies to hedge, protect or enhance your portfolio during volatile times.
Student Loan Relief:  This is an article discusses some relief given to federal student loan borrowers due to COVID-19.
Handling Market Volatility:  Here is a video discussing how to better handle market volatility.
Personal Document Locator:  Use some of this social distancing and stay at home time to get yourself organized with STA's Personal Document Locator.
---
Avidian Wealth In The News Regarding COVID-19
Discover Financial (October 3, 2020):  With many people stressed over pay-cuts, reduced hours furloughs, and layoffs during this Coronavirus Crisis, Scott Bishop offers budgeting tips to survive a pay cut and thrive during this challenging time.
American Consequences (August 13, 2020): Scott Bishop was quite about the impact the COVID-19 crisis and Robinhood investing has had on the Millennial and FIRE investment biases. 
MarketWatch (June 22, 2020):  Scott Bishop was interviewed by Alessandra Malito about whether you should take a distribution from your IRA (given the benefits of Coronavirus Related Distributions) to pay down debt.
MarketWatch (May 19, 2020):  Scott Bishop was interviewed by Alessandra Malito about how much you need for retirement – and how COVID-19 may change that in terms of retirement savings and retirement withdrawal rates.
Financial Planning Association (May 15, 2020):  Scott Bishop was interviewed by the Financial Planning Association about the CARES Act and what the Coronavirus Relief Package Can Do For you – especially as it has to do with cash flow planning.
FiduciaryNews: (April 21, 2020):  Scott Bishop was interviewed by Christopher Carosa about how the COVID Crisis is impacting people's feelings about their ultimate retirement.
Forbes (April 19, 2020):  Now that many have been staying at home these past weeks due to the Coronavirus, I talked with Chris Carosa at Forbes about whether after this experience (and market decline) if many are still ready both emotionally and financially to retire.
Yahoo Money Retirement Expert (April 17, 2020):  Scott Bishop spoke with Yahoo Moneys Retirement Expert as to whether the "4% Rule" is still a safe rule of thumb for retirement planning in this lower-yielding post-Coronavirus recession area.
Financial Planning Association (April 15, 2020):  Scott Bishop discussed with the FPA the 7 Tips to Protect and Preserve Your Financial Well-Being When the World's on the Brink of Recession – 7 Tips 
Reuters (April 13, 2020): The COVID-19 crisis has forced businesses to either get money or go bust. Scott Bishop discusses the cash management strategies in addition to the SBA PPP and EIDL Loans.
Tax Loss Harvesting During The COVID-19 Crisis (April 10, 2020): The COVID-19 crisis tanked the stock market in 2020, and you might be considering making good news out of bad by claiming tax losses. 
STA Money Hour (April 7, 2020):  Mike Smith and Scott Bishop hosted a special edition of the STA Money Hour discussing the Coronavirus Resource Center and many of the implications to individuals and small businesses from a relief, tax, and retirement planning perspective.
Network In Action (April 2, 2020): Scott Bishop was interviewed to discuss the Economic Injury Disaster Loan and other SBA Loans that have emerged from the COVID-19 (Coronavirus) pandemic. Listen to learn what you need to know about qualifying for disaster loan assistance.
RIA Intel (March 18, 2020):  Scott Bishop was quoted on the benefit of aligning your key employment team's financial plan with company success (this maybe even more important during difficult times.
KHOU 11 News (March 12, 2020):  Luke Patterson was interviewed on having a plan to protect your investments during this Coronavirus crisis.
MarketWatch (March 10, 2020):  Scott Bishop was quoted on what you can do to protect your 401(5) during a Coronavirus-driven downturn.
Barron's (March 9, 2020):  Scott Bishop was quoted in this article on the impact of this market slide on retirees.
MarketWatch (February 29, 2020):  Scott Bishop was quoted in this article about Coronavirus fears clobbering the stock market and your retirement plans.
Coronavirus vs. Past Health Crises:  How does the Coronavirus stack-up vs. past health crises?
Staying Sane in a Crazy Market:  Scott Bishop had this article published by the Houston CPA Society's Form Magazine on Eleven Ways to Stay Sane in a Crazy Market.
Hannah Grimes Center for Entrepreneurship:  Scott Bishop was quoted in this article on 5 Smart Tips for Financing Your Small Business.  Good general thoughts as businesses are having financial issues.

---
Third-Party Articles and Resources:
Below are some third party resources related that we believe are reliable and useful as you review the impact of this crisis on your business, tax, retirement and financial plan:
PPP Loan Forgiveness Application:  On Friday, May 15th, the Small Business Administration (SBA) released the application borrowers of a Paycheck Protection Program (PPP) loan must use to determine the amount of the loan that may be "forgiven" by their lender.  Tony Nitti, tax attorney and journalist with Forbes, does a great job at discussing what the SBA tells us and what is still unknown.
No RMDs for 2020:  Ed Slott shares the changes in the RMD rules where most will not be required to make any Required Minimum Distributions in the 2020 calendar year.
CARES Act – Tax, Personal and Business Relief:  Tony Nitti, a tax attorney, and Forbes contributor summarizes many of the provisions of the CARES Act that may impact you, your family and your business.
CARES Act:  Jeffery Levine, CPA provides a great summary of the key provisions of the 2020 CARES Act.
---
General Information on COVID-19:
Below is general information from third parties to help with your general welfare and safety.  They are from third-party sources that we believe to be accurate:
Updates from the U.S. Centers for Disease Control and Prevention (CDC)​
Updates from the World Health Organization (WHO)
Travel guidance from the U.S. Centers for Disease Control and Prevention (CDC)
Tips on protecting your home and family from the U.S. Centers for Disease Control and Prevention (CDC) 
Recorded webinar from the U.S. Chamber of Commerce on the coronavirus and how businesses should respond​
---
Disclaimer:
Please remember that past performance may not be indicative of future results. Different types of investments involve varying degrees of risk, and there can be no assurance that the future performance of any specific investment, investment strategy, or product (including the investments and/or investment strategies recommended or undertaken by Avidian Wealth Solutions), or any non-investment related content, referred to directly or indirectly in this newsletter will be profitable, equal any corresponding indicated historical performance level(s), be suitable for your portfolio or individual situation or prove successful. Due to various factors, including changing market conditions and/or applicable laws, the content may no longer be reflective of current opinions or positions. Moreover, you should not assume that any discussion or information contained in this newsletter serves as the receipt of, or as a substitute for, personalized investment advice from STA Wealth Management, LLC. Please remember to contact Avidian Wealth Solutions, in writing, if there are any changes in your personal/financial situation or investment objectives to review/evaluating/revising our previous recommendations and/or services. Avidian Wealth Solutions is neither a law firm nor a certified public accounting firm and no portion of the newsletter content should be construed as legal or accounting advice. A copy of the STA Wealth Management, LLC's current written disclosure statement discussing our advisory services and fees continues to remain available upon request.
Financial Planning and Investment Advice offered through STA Wealth Management (STA), a registered investment advisor. STA does not provide tax or legal advice and the information presented here is not specific to any individual's circumstances. To the extent that this material concerns tax matters or legal issues, it is not intended or written to be used, and cannot be used, by a taxpayer to avoid penalties that may be imposed by law. Each taxpayer should seek independent advice from a tax professional based on his or her circumstances. These materials are provided for general information and educational purposes based upon publicly available information from sources believed to be reliable—we cannot assure the accuracy or completeness of these materials. The information in these materials may change at any time and without notice.
---
Please read important disclosures here
Get Avidian's free market report in your inbox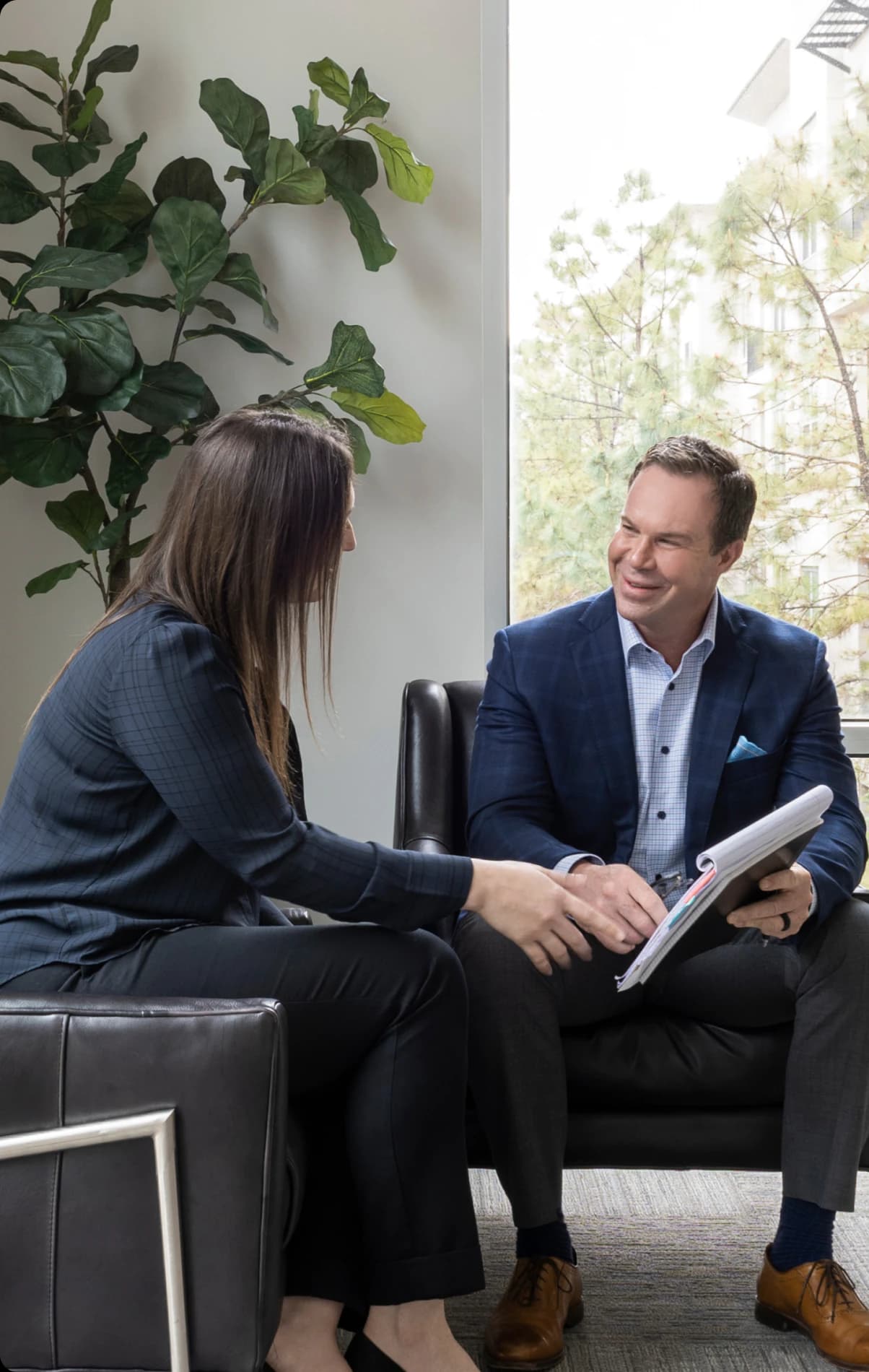 Schedule a conversation
Curious about where you stand today? Schedule a meeting with our team and put your portfolio to the test.*