Published on: 05/15/2020
Avidian Report – Market Update in The Age of COVID-19
INSIDE THIS EDITION:
Market Update in The Age of COVID-19
Weekly Global Asset Class Performance
Coronavirus / COVID-19 Resource Center
Based on what we are seeing, there continues to be a reason to remain cautious, and possibly more so than a few weeks ago. After a strong market rebound, we are seeing signs that investor sentiment may be inflecting bearishly at a time when economic data continues to show breathtaking weakness.
[toggle title='Read More']
We believe at this time the environment remains too uncertain to be too bullish or too bearish. Instead, we continue to believe investors should balance risk and defense in portfolios.  
In the US, some of the hardest hit states, like New York and New Jersey, are seeing reported infections drop. This is a promising development as the number of new reported cases in the US slows. However, investors should remain watchful of a second wave of infection that health officials have cited as a big risk, especially as states begin to re-open their economies.
That is part of the reason we are watching what happens in states like Texas. Here, we are noting a worrying increase in new cases that coincides with the re-opening of the state's economy. This is important because we believe what happens here could be a harbinger of what awaits the rest of the country as lockdown restrictions are eased.
Globally, new COVID-19 cases continue rising, driven by growing infection rates in emerging markets like Russia, Mexico, and India. It is yet another sign that even though some domestic economies are beginning to reopen, the pandemic remains very much with us.
Also remaining with us are the economic impacts that COVID-19 has continued to unleash on the global economy. As we have done since the pandemic began, we have kept a close eye on high frequency data releases from the New York Federal Reserve Bank. We believe this is the best real-time barometer we have for keeping a pulse on the domestic economy as we navigate through this difficult time.
Without getting into the specific details of the data detailed in the chart above, the key takeaway is that economic data across sectors continues to highlight the massive economic deterioration that has occurred as a result of COVID-19.
We can look to retail numbers as just one example that shows how deep COVID-19 has hurt economic activity. In this week's retail report, we saw that sales plunged a record 16.4% in April. This number was far worse than expected and the look-through on the data was brutal with clothing down 78.8%, electronic stores showing a sales decline of 60.6%, home furniture sales down 58.7%, and gas station sales numbers off 28.8%. The only bright spot was non-store retailers which showed an increase of 8.4%. These numbers are truly abysmal.
What has been interesting to us is that although we have seen real economic destruction over the last two months, stock market sentiment improved along with stock market returns, as investors seemingly looked past immediate economic and earnings concerns and instead focused their attention on an expected recovery in 2021. It is entirely possible that the stock market run has gone too far much too soon, especially considering the magnitude of job losses that the economy will need to work through.
For investors, it is important to not succumb to fear of missing out that can at times betray investors.  Instead, we urge a data-driven approach to decision-making. What the data is signaling is that the market rally off the lows maybe meeting some resistance as investor sentiment may be in the process of lining up with the economic reality. If the move is bullish or bearish remains to be seen but we believe the downside risks outweigh the upside potential at this point, at least until we see more stimulus or meaningful progress on a COVID-19 treatment or vaccine.
At STA, we have noted that fixed income markets have seen a larger number of downgrades compared to upgrades recently. In fact, upgrades have been few and far between. Professional traders and retail investors are overwhelmingly bearish and the put/call ratio, a ratio that can be used to see the number of traders that are buying protection via put options, is also beginning to turn more bearish. Value stocks have continued to lag growth stocks and technical indicators are showing signs of weakening.
These conditions certainly lead investors to have to make difficult decisions – to deploy or not deploy capital. Especially as the risk/reward relationship for stocks is more difficult to identify like we have today.
We believe going forward investor demand will continue increasing for strong balance sheet companies that are likely to weather, and thrive, in the current environment. The reality is that when economic conditions worsen, investors don't want to own highly leveraged companies with weak balance sheets because leverage and limited balance sheet flexibility can threaten their survival during the downturn. While we don't know exactly how this economic downturn plays out in the end, what we do know is that investors must be prepared to adjust their allocations and exposures for all outcomes.
Weekly Global Asset Class Performance
[/toggle]
---
Over the last several weeks, the team at Avidian Wealth has attempted to keep our clients apprised of updates related to the markets, economy, government, tax, retirement, and other changes impacting us during this difficult time. As the Coronavirus (COVID-19) pandemic continues to spread, its impact on businesses and individuals has been significant. Stay up-to-date on the latest news with this Coronavirus Resource Center as your go-to resource for commentary, news, and other resources. Bookmark this article to check back regularly for updates.
---
Disclaimer:
Please remember that past performance may not be indicative of future results. Different types of investments involve varying degrees of risk, and there can be no assurance that the future performance of any specific investment, investment strategy, or product (including the investments and/or investment strategies recommended or undertaken by Avidian Wealth Solutions), or any non-investment related content, referred to directly or indirectly in this newsletter will be profitable, equal any corresponding indicated historical performance level(s), be suitable for your portfolio or individual situation or prove successful. Due to various factors, including changing market conditions and/or applicable laws, the content may no longer be reflective of current opinions or positions. Moreover, you should not assume that any discussion or information contained in this newsletter serves as the receipt of, or as a substitute for, personalized investment advice from Avidian Wealth Solutions. Please remember to contact Avidian Wealth Solutions, in writing, if there are any changes in your personal/financial situation or investment objectives to review/evaluating/revising our previous recommendations and/or services. Avidian Wealth Solutions is neither a law firm nor a certified public accounting firm and no portion of the newsletter content should be construed as legal or accounting advice. A copy of the Avidian Wealth Solutions's current written disclosure statement discussing our advisory services and fees continues to remain available upon request.
Financial Planning and Investment Advice offered through Avidian Wealth Management (STA), a registered investment advisor. STA does not provide tax or legal advice and the information presented here is not specific to any individual's circumstances. To the extent that this material concerns tax matters or legal issues, it is not intended or written to be used, and cannot be used, by a taxpayer to avoid penalties that may be imposed by law. Each taxpayer should seek independent advice from a tax professional based on his or her circumstances. These materials are provided for general information and educational purposes based upon publicly available information from sources believed to be reliable—we cannot assure the accuracy or completeness of these materials. The information in these materials may change at any time and without notice.
---
Please read important disclosures here
Get Avidian's free market report in your inbox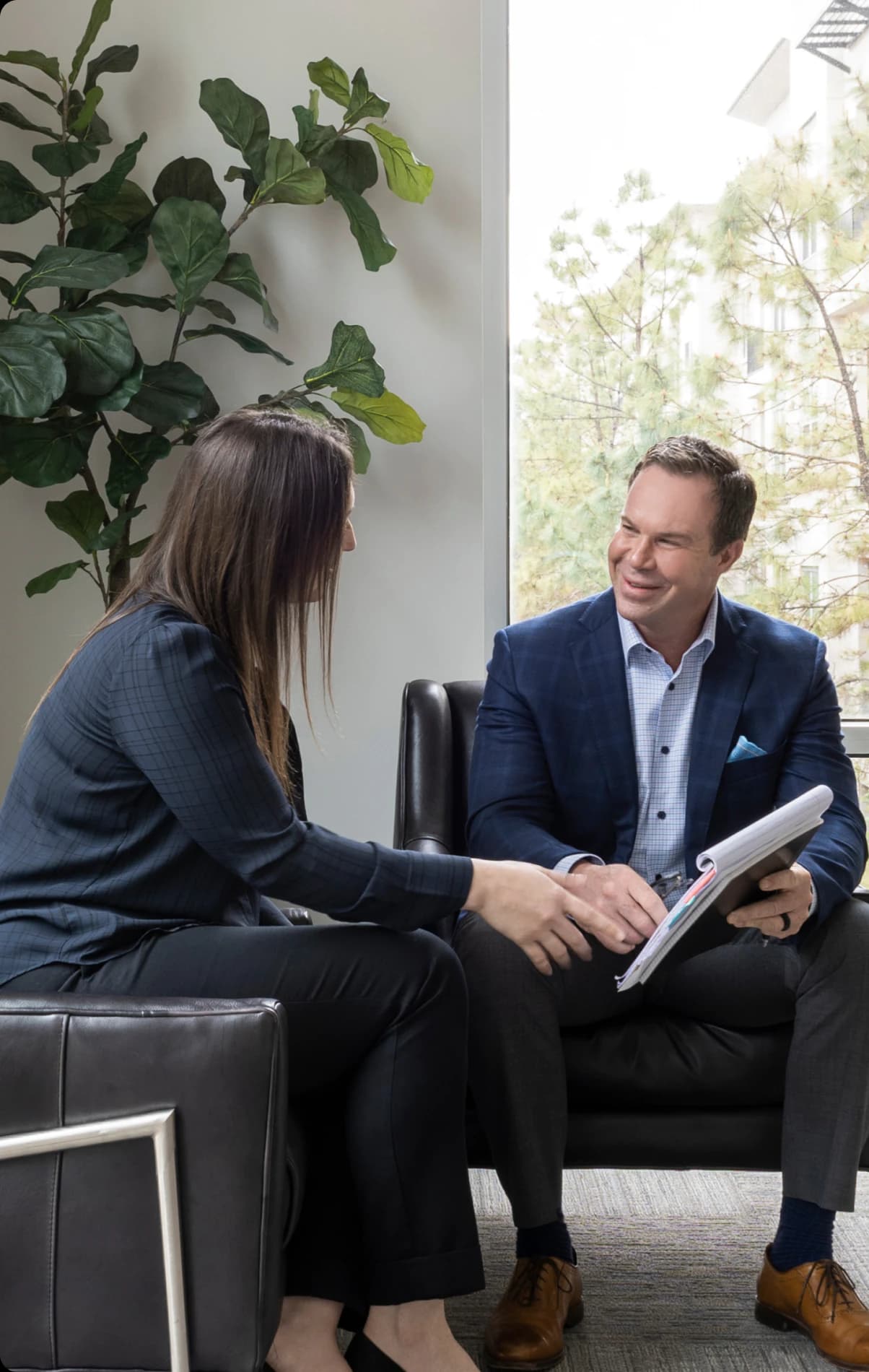 Schedule a conversation
Curious about where you stand today? Schedule a meeting with our team and put your portfolio to the test.*