Published on: 11/16/2021
How to Protect Your Retirement Income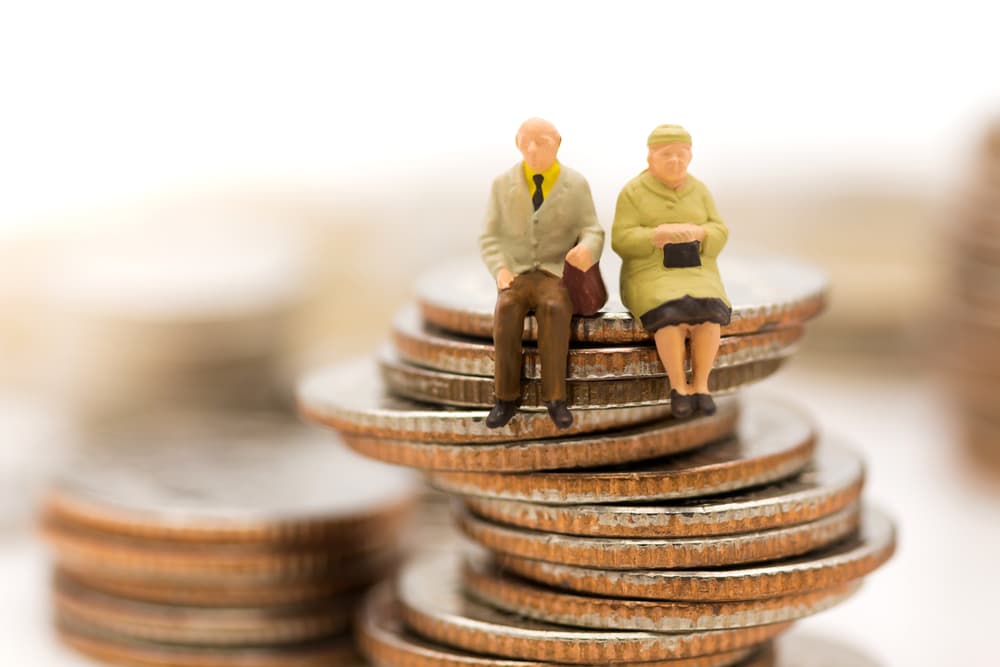 Wondering how to protect your retirement income from market volatility, upcoming policy changes and unexpected expenses? The time to start planning is now. Simply relying on your contributions to your 401(k) and your IRA to fund your retirement is no longer a safe solution. In today's society, your retirement income strategies should take into consideration factors including diversification, savings accounts, health care costs, inflation, life insurance and more.
Here's what to consider now to protect your hard-earned wealth from the highs and lows of today's market.
5 factors to consider when planning for retirement
What is a guaranteed source of retirement income? There are certain private sources of income that may guarantee some of its principal value. These include sources like reverse mortgages, CDs, defined benefit pensions, money markets, and annuities. Although it is important to note that there truly is no "guaranteed" source of retirement income. The best way to set yourself up for a successful — and secure — retirement is to work these five factors into your retirement plan.
1. Diversify your retirement income sources
When it comes to protecting your retirement, a diversified portfolio is key and having your assets invested in multiple mutual funds is not enough. Should the economy take a dip at the wrong time, decades of hard-earned savings could be gone. To provide yourself the peace of mind deserved throughout retirement, consider how the following retirement income sources can work into your plan:
Savings accounts
Mutual funds
Social security benefits
Life insurance policies
Different types of IRAs and 401(k)s
Medicare (age 65)
Rental income
The other factor to consider when diversifying your portfolio is risk. Your portfolio risk should lessen as you get closer to retirement, as you no longer have the luxury to spend time waiting for the market to rebalance when it takes a hit.
2. Incorporate taxes into your plan
Your retirement income strategies are not complete if you haven't considered how taxes will affect each area of your plan. There are several different aspects of taxes to consider, including:
Understanding the impact of taxes on withdrawals
Managing short- and long-term capital gains
Annual tax-loss harvesting
Strategic tax return reviews
Determining which retirement account is most appropriate for your needs between a tax-deferred account (traditional 401(k) and traditional IRA) or a tax-exempt account (Roth IRAs and Roth 401(k)s)
Tax-efficient retirement income strategies 
Developing estate tax strategies and tax-efficient gifting strategies
Designing your retirement plan with these ideas in mind can help you protect your retirement income.
3. Keep some cash accessible
Because the economy can be unpredictable, it's a wise retirement strategy to keep at least five years worth of expenses in liquid assets. Having some cash on hand can also be beneficial if you run into any unexpected expenses such as medical bills or a child in crisis.
This is an especially important part of protecting your retirement if you plan on retiring before you have access to your retirement accounts or Social Security (i.e. retiring before 62). There are huge penalties for dipping into those accounts early. So, having cash ready to use when needed avoids paying unnecessary fees and allows your tax-advantaged retirement accounts to continue to grow until you need them. 
4. Create a budget and stick to it
Budgeting for retirement as a high-net-worth individual is a tricky balance of trying not to outlive your assets while maintaining your desired lifestyle. When planning ahead, you should always expect to live longer as you hopefully will end up needing 30 years or more of retirement income. Parts of your budget will be covered by Social Security or Medicare. However, other parts such as food, travel, housing, and insurance, will still need to be considered.
The second — and arguably most important — part of setting a budget is maintaining it. You'll want to be disciplined in your withdrawals and avoid overspending — even when it appears you have the flexibility to do so. 
Keep in mind that the money you've set aside for retirement will need to last throughout your lifetime and beyond. Passing on their legacy is an important part of retirement planning for many retirees. If generational wealth management is a priority for you, be sure to inquire about estate planning in Houston.
5. Work with a fiduciary financial advisor
It can be hard not to let your emotions dictate your financial decisions when you start to notice the markets taking a hit. Or to pull back on your 401(k) contributions when they're exceeding performance expectations. That's why it's important to find a fiduciary financial advisor who can help you dictate sustainable withdrawal rates from your retirement portfolio, maximize your retirement income sources, implement tax strategies, and more. A financial advisor will also regularly monitor your investment portfolios and discuss adjustments when necessary.
Continue reading: How to Choose the Top Wealth Management Firm in Houston
Protect the retirement income you've worked so hard for with Avidian's retirement planning.
The fee-based fiduciary financial advisors at Avidian Wealth Solutions know how to protect your retirement income. With $3 billion in client assets under management, we understand the needs of high-net-worth individuals and families. Therefore, we take a multidisciplinary approach to retirement planning that allows us to create a strategy that includes all facets of your retirement including investment strategies, risk management, estate planning, and generational wealth management. 
We want to help you secure the high-net-worth retirement you've been working so hard to achieve. To learn more about how we can help protect your retirement income, request a meeting today.
More Helpful Articles by Avidian: 
---
Please read important disclosures here
Get Avidian's free market report in your inbox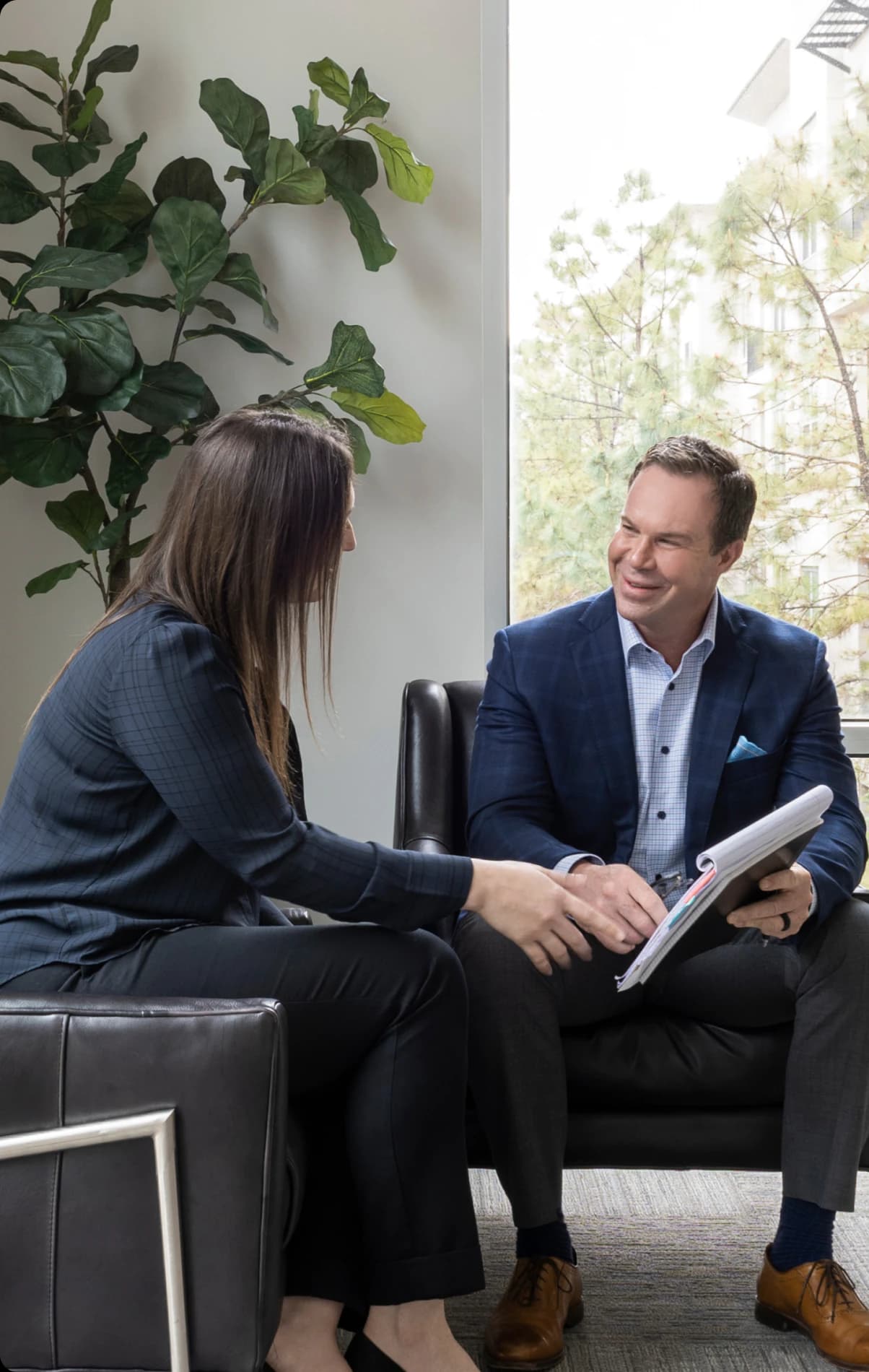 Schedule a conversation
Curious about where you stand today? Schedule a meeting with our team and put your portfolio to the test.*